Why Lumenned?
- Top quality brands
- Reliable partner
- Attractive prices
- Stock in Europe
- Fast delivery
- Shipping across Europe
- Ready to do business
Register as customer
Are you a professional and looking for a solid partner for your lighting solutions?
Register now!

Wing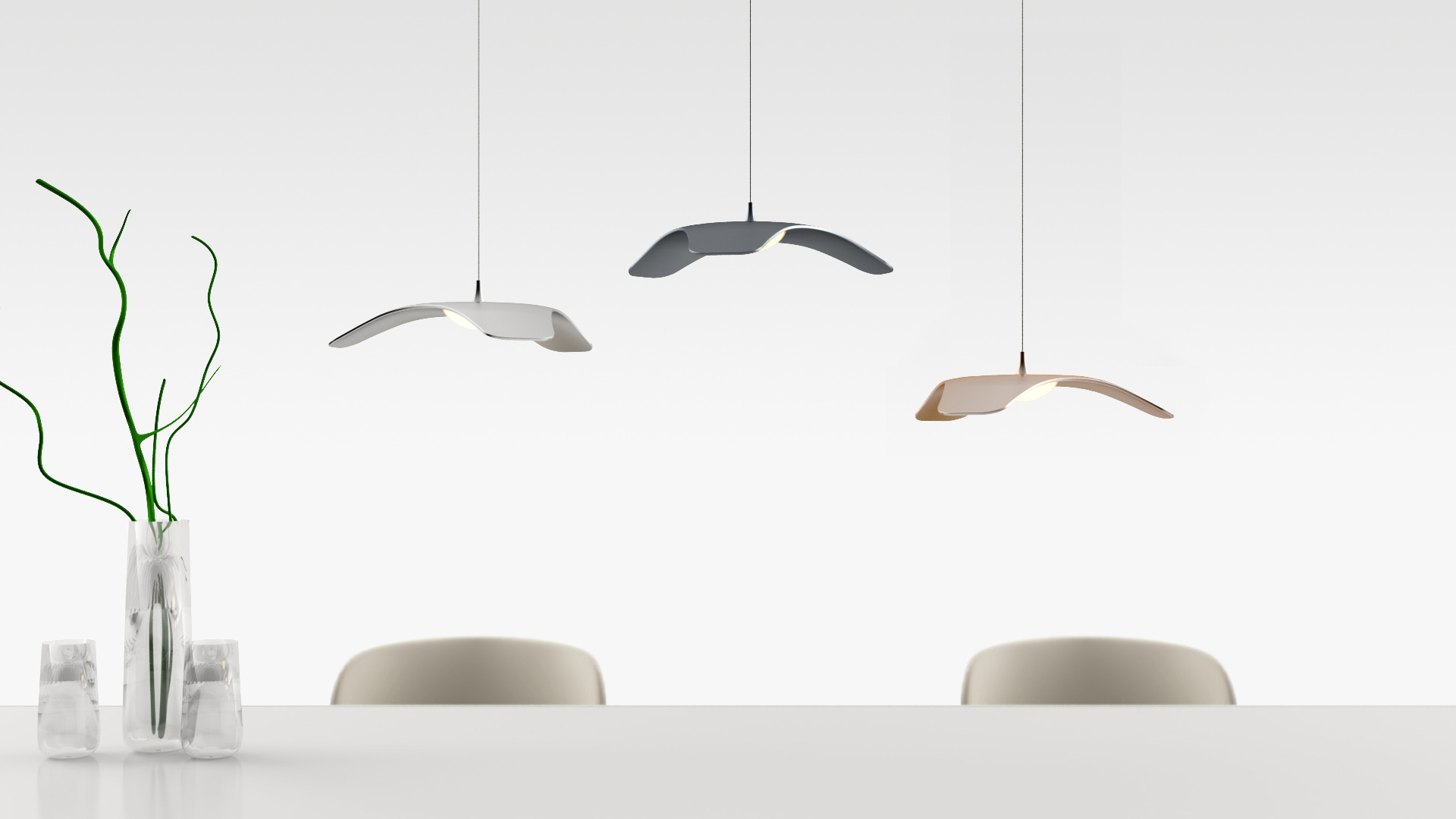 Inspired by the profile of a flying seagull, the Adot Wing proves the beauty of simplicity. The simple curved shape of the high-quality aluminum with a thickness of only 3 mm underlines simplicity.
Hanged alone or grouped together; the seamless lamp fits into any room, in any interior. In a dining room or coffee room, in a kitchen, on the balcony in a theater; everywhere fits the Wing.